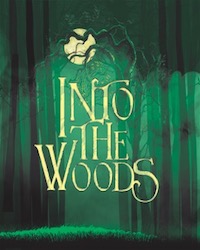 Into the Woods
When
Runs from Friday July 13 2018 to Sunday July 22 2018
Approximate running time: 2 hours and 30 minutes
Venue
Performance Notes
×
The Amarillo Little Theatre Academy and AAA Electric are proud to present Into the Woods as ALT Academy's first Summer musical.
This "stripped down version" of the storybook musical is based on several Brothers Grimm fairy tales and has been mounted with boundless imagination in a witty and wild theatrical reinvention of a beloved modern classic.
The story follows a Baker and his wife, who wish to have a child; Cinderella, who wishes to attend the King's Festival; and Jack, who wishes his cow would give milk. When the Baker and his wife learn that they cannot have a child because of a Witch's curse, the two set off on a journey to break the curse. Their travels bring them to interact with characters from Little Red Riding Hood, Rapunzel, and more. Everyone's wish is granted, but the consequences of their actions makes one question happily ever after. ALT Academy has assembled a talented cast of 10 students to bring to life these wonderful and challenging storybook characters.
One of Sondheim's most popular works, Into the Woods is a musically sophisticated show that you will not want to miss. Make your reservations today!
Rated PG